S Pen by its side
The Smart Clear View Cover has gotten an upgrade to accommodate the big addition to Galaxy S21 Ultra 5G — the S Pen. Simply place S Pen into the convenient holder inside to keep it at the ready for when you need it.
*S Pen does not support BLE technology and does not require charging for use.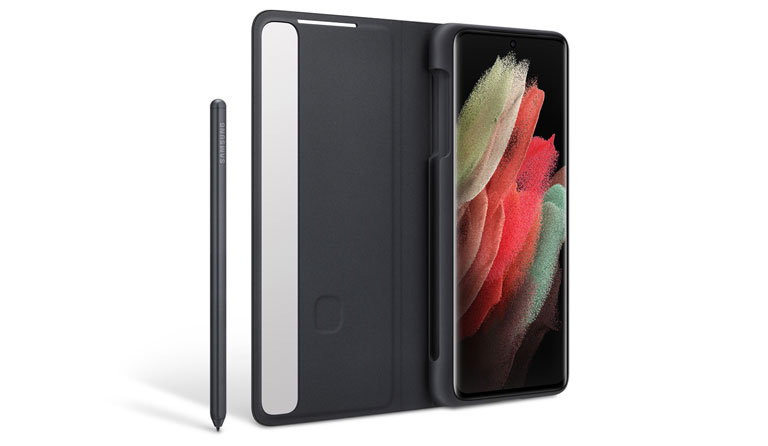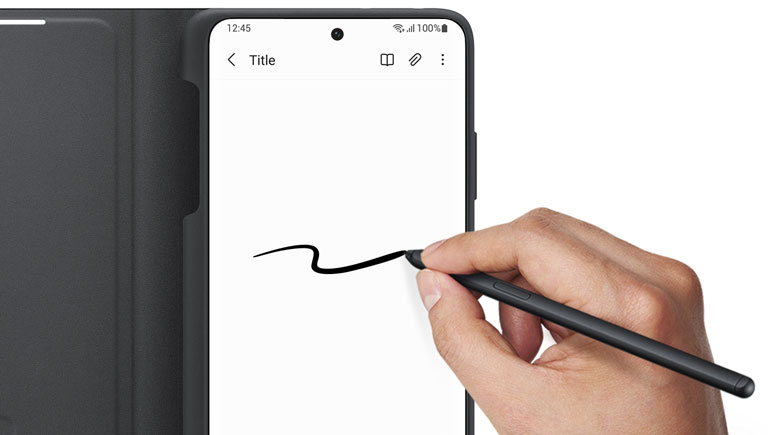 Powered by precision
The S Pen functions smoothly and accurately with the 0.7mm tip and 4096 pressure levels. To use with your Galaxy S21 Ultra 5G, simply hover it over the screen and click the S Pen button to start writing or using it to edit.
Surrounds to safeguard
With the flip cover on the front and the case on the back, the Smart Clear View Cover delivers protection that surrounds your phone. It even fits snugly to secure the exterior parts, like the camera and buttons.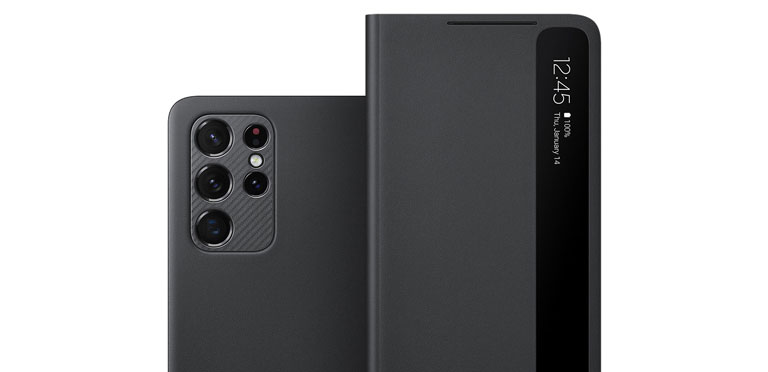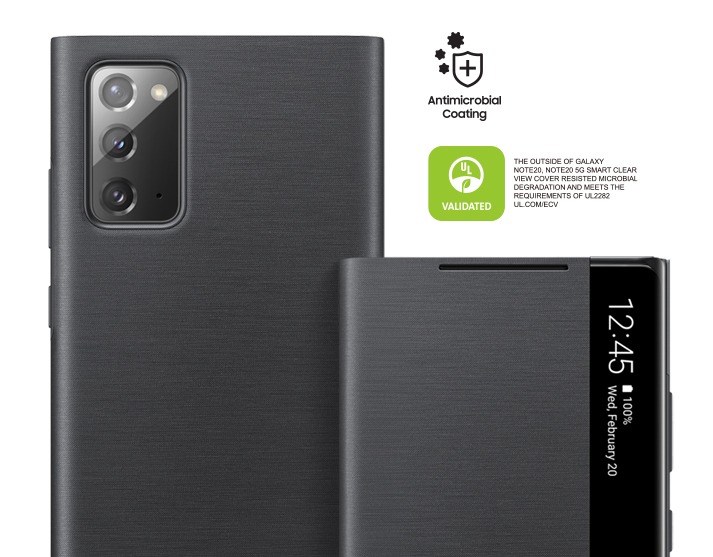 Anti-microbial Cover Protection
Treated with an antimicrobial cover protection to protect the phone cover from degradation.
*Antimicrobial property is applied as a coating to protect the phone cover
*Antimicrobial property does not protect users or other items against viruses, germs, or other disease organisms
*The outside of the S-View Cover resisted microbial degradation and meets the requirements of UL 2282