Analysis of Mi Camera 2K (Magnetic Mount)
New product in the global market, the surveillance camera Mi Camera 2K (Magnetic Mount).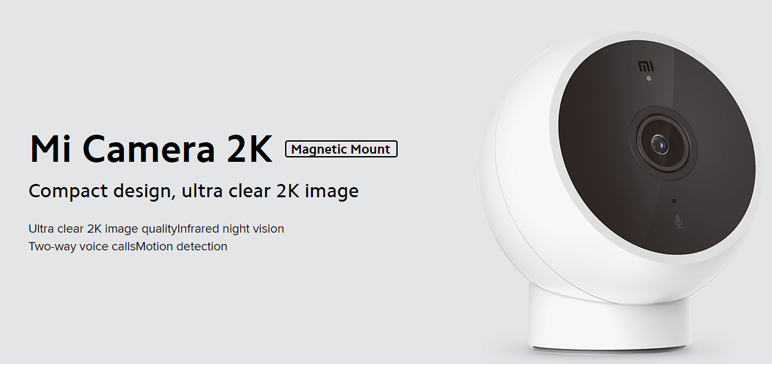 Regarding the design, there are no changes with respect to its predecessor, the Mi Smart Camera Standard Edition model.
The 2K version of the camera still comes standard with a 5V1 A power supply head. Like the previous model, this is an indoor camera as it lacks IP protection.
It has an ultra-clear resolution of 2304 * 1296, which can display more image details. However, due to hardware limitations, 2K means the weakening of the ultra wide angle and the 2K version of the lens. The angle is 125 °, but this is sufficient for indoor application scenarios.

The 2K resolution image is clear not only during the day, combined with the built-in 940nm infrared fill light, the night vision effect is also super clear.
This global version is compatible with Alexa and Google assistants.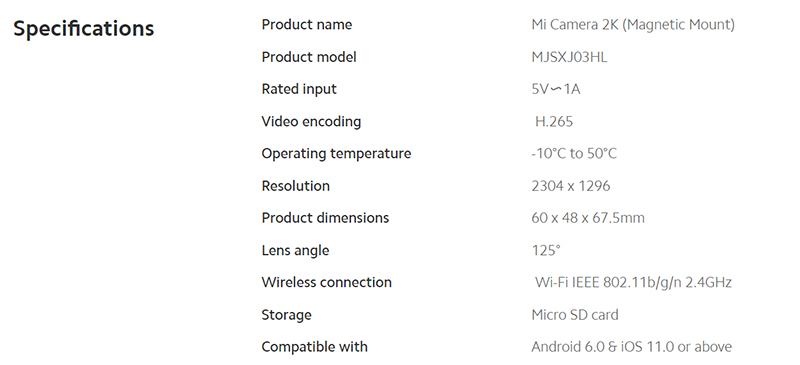 When it comes to online shopping in Pakistan, Salamtec.pk prides itself on providing you with a clear and transparent shipping policy.
Delivery timeline
We understand the excitement you experience when you shop online. We're equally excited to deliver the product as quickly as possible. While we try to get your product at doorstep as fast as possible, all online orders usually take 24-72 hours to be there. In some cases, it may take longer than stipulated time. Although we take all necessary step to deliver the product as per stipulated time, however Salamtec.pk is not liable for any loss or damage caused to the buyer due to delay in delivery beyond stipulated time.
Shipping Cost
A reasonable & competitive shipping is charged to the customer as per the destination. Salamtec.pk endeavor to minimize this shipping cost charge to the customer.
Shipping Invoice
Salamtec.pk provides a detailed shipping invoice with each order you place, outlining the price, quantities, and shipping charges (where applicable).
3rd Party Courier Service Providers
Salamtec.pk deliver the product to you via third party courier service providers. We take all necessary precautions while selecting the courier service. We advise our customers our  customer service number for any further query or clarification. The delivery man is not an agent of the company.
If you would like any further clarification about shipping policy, feel free to contact us 0304 – 111 – 6009 or email us at support@salamtec.pk.