The entertainment goes where
you go
With its compact 8.7″ screen, slim design and sturdy metal frame, Galaxy Tab A7 Lite is perfectly sized for entertainment on the go. It's easy for everyone in the family to carry, whether you're traveling from the living room to your beach vacation, or wherever else you want to take it.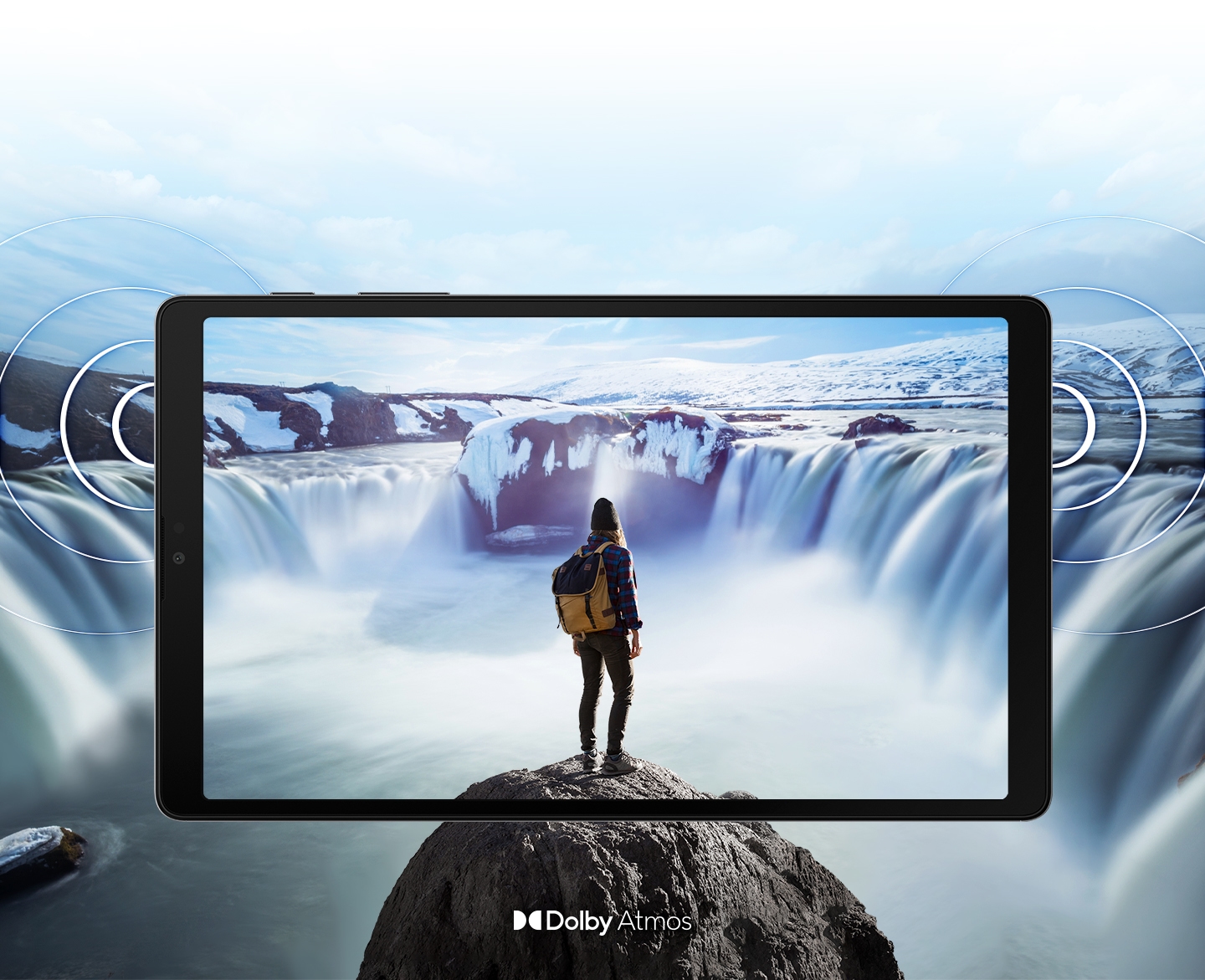 Sturdy frame for lasting protection
Galaxy Tab A7 Lite features an upgraded metal frame that helps protect against everyday hiccups. That means it's made to be durable so your tablet keeps working even when handled by accident-prone hands.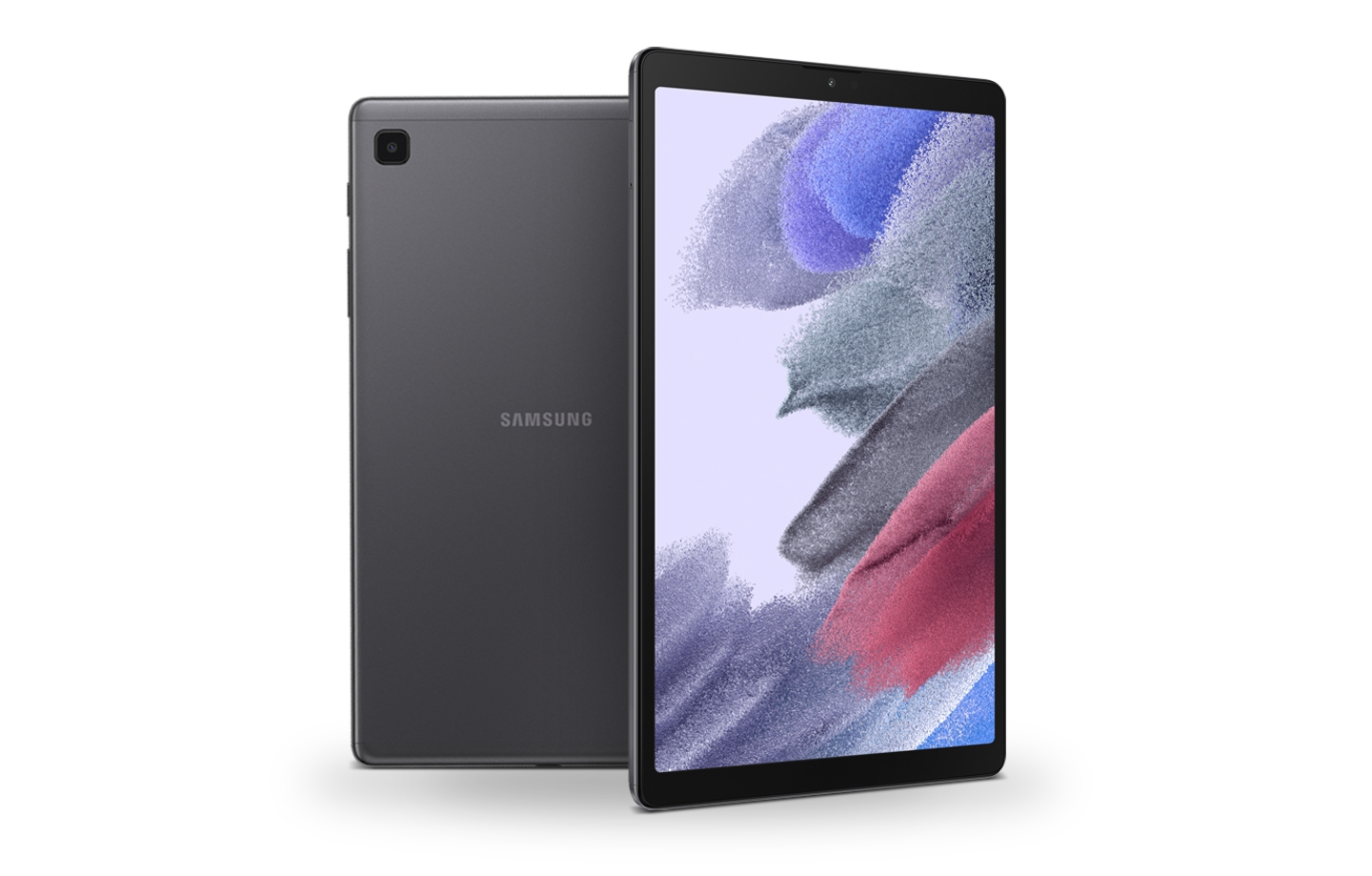 Two months of ad-free access
Keep everyone in the family entertained with two months of free YouTube Premium.¹ Enjoy ad-free videos from your favorite creators.
1
With eligible purchase. New users only (no past trial of YouTube Premium, YouTube Music Premium, YouTube Red or Google Play Music). Redeem in the YouTube application on eligible devices between March 6, 2021 and April 5, 2022 at 11:59pm PST. Form of payment required. [Local monthly price]/month after trial billed on a recurring monthly basis. Cancel anytime. No refunds for partial billing periods. Full terms: 
https://www.youtube.com/premium/restrictions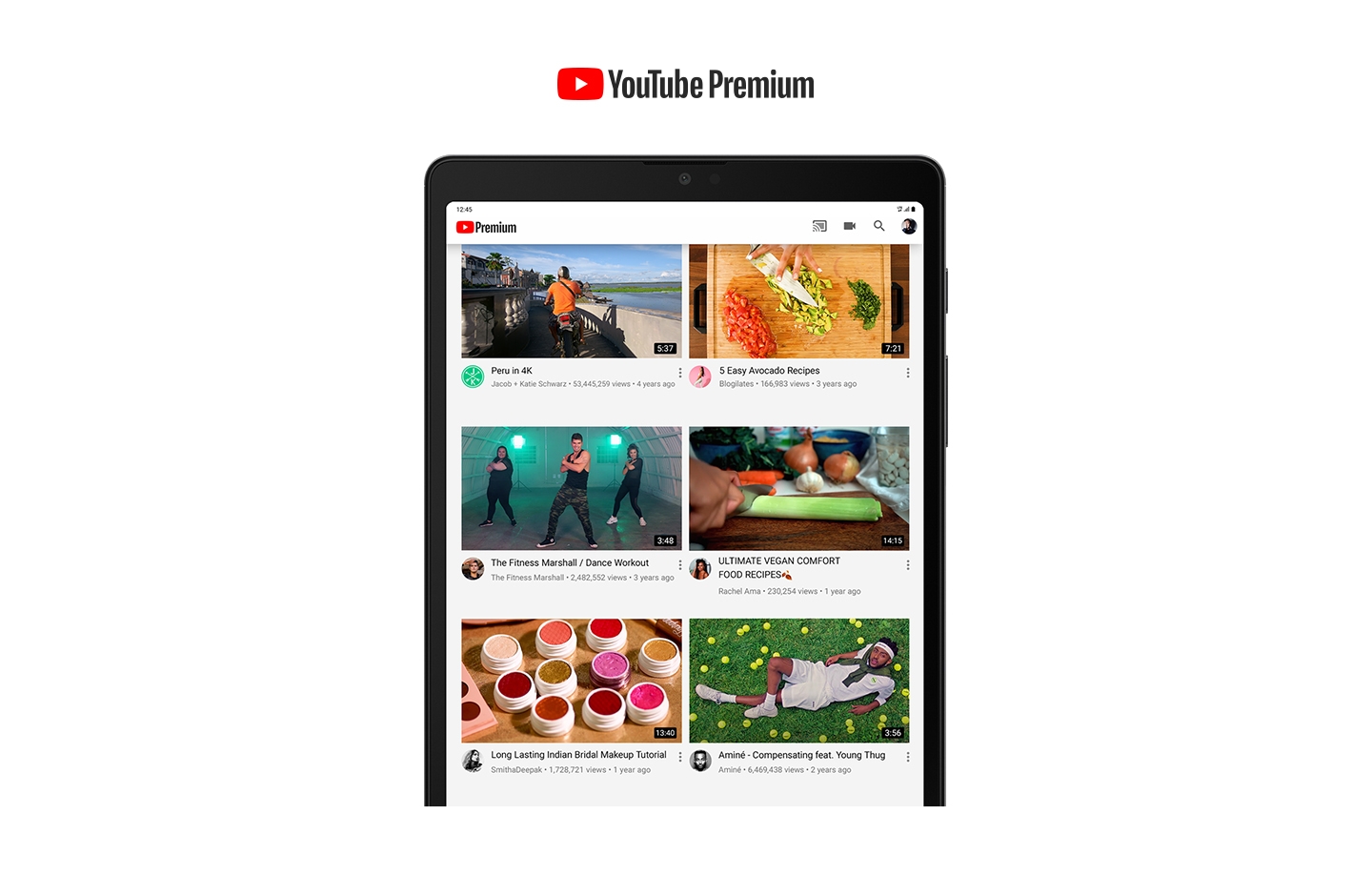 Performance that won't let you down
Galaxy Tab A7 Lite has faster speed than previous models², so you can enjoy super-smooth streaming on your tablet with minimal interruptions, whether you're working or playing. Tab A7 Lite also packs more expandable storage than before — up to 1 TB, almost twice as much as the previous model — for all your important files like photos, videos and apps.
² Faster performance than Samsung Tab A8 model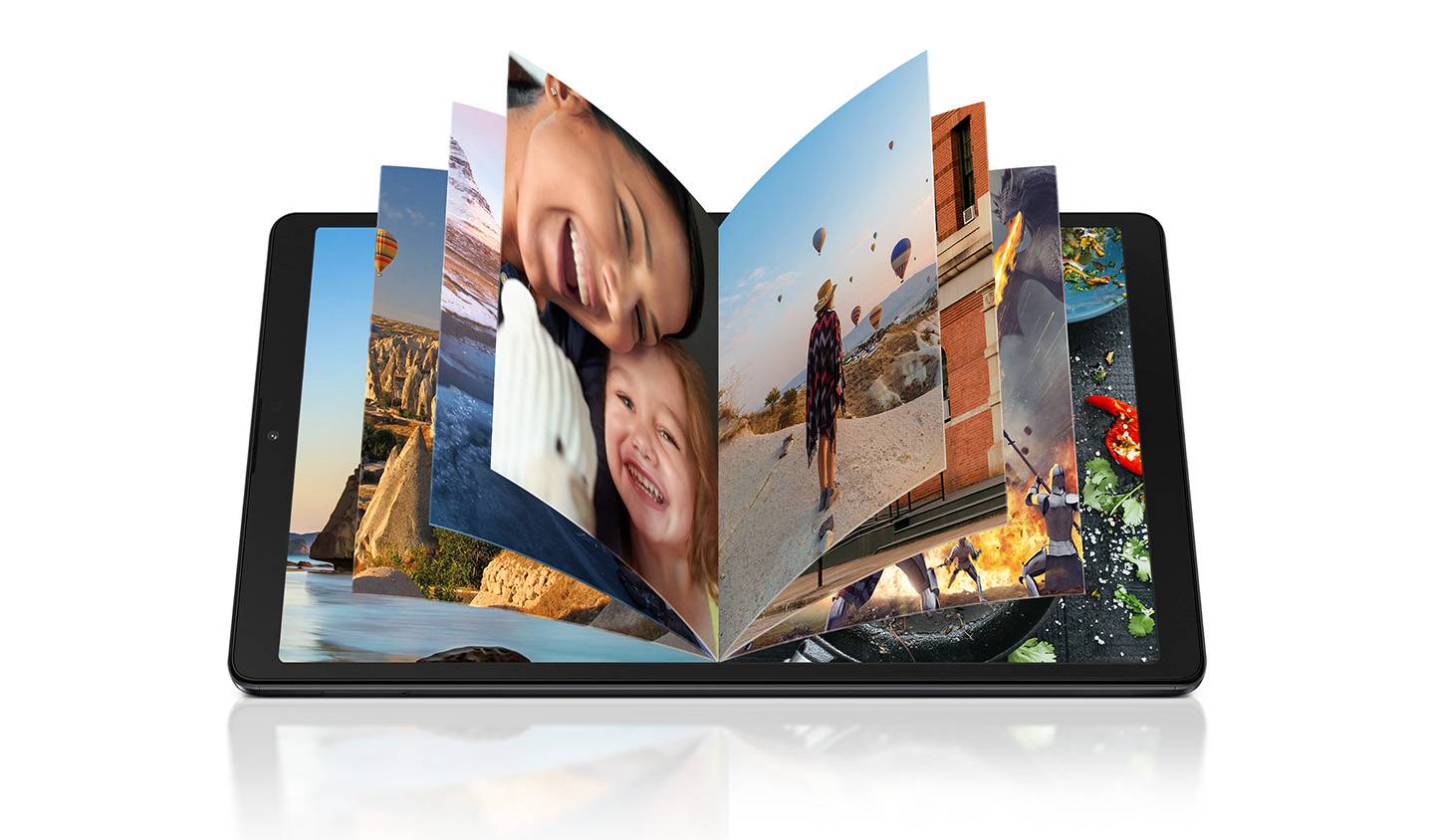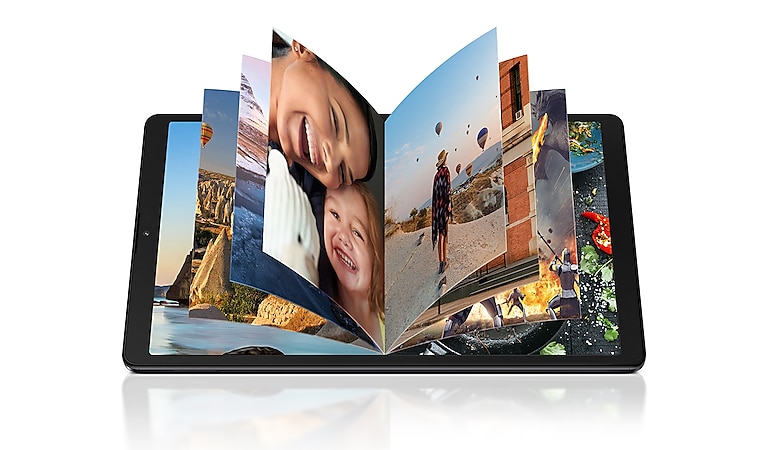 Go ahead, binge on all your favorite content with an enhanced battery³ that has plenty of power for your busy lifestyle — and then some. Galaxy Tab A7 Lite features long battery life to help you power through your day on a single charge, from the office to the gym and home again. A fastcharging USB-C port helps you restore a charge quickly so you can stay connected to the content you crave the most.
³ Based on average battery life under typical usage conditions. Actual battery life depends on factors such as network, features selected, and other application-usage patterns. Results may vary.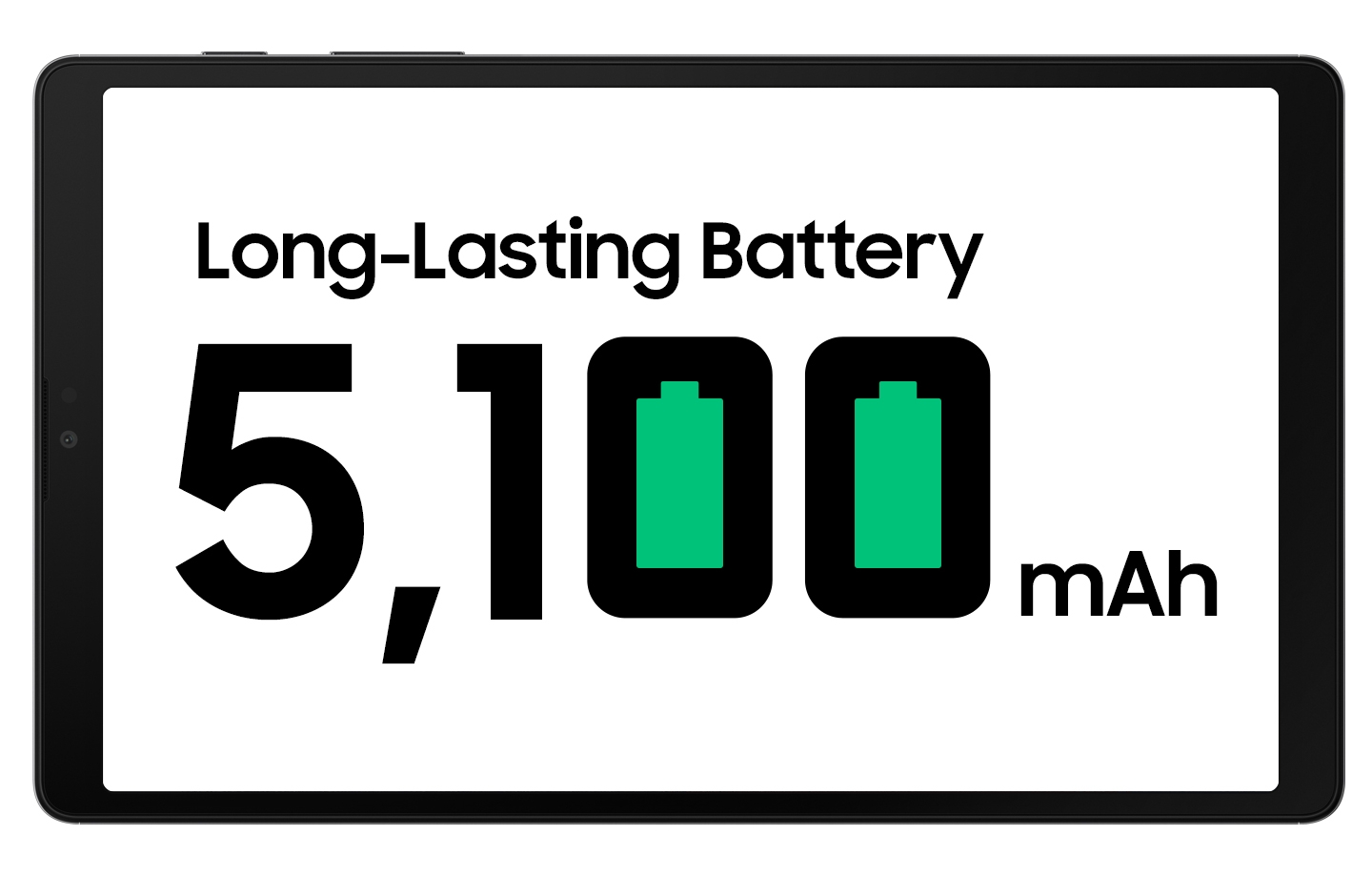 Put your devices to work for you
Enjoy connectivity across Galaxy devices with One UI, technology that turns you into the ringmaster of your very own entertainment hub. Start streaming a show on your phone, and then send it to your tablet to finish later, and vice versa.