You return to 100% before you arrive
The USB Type-C port allows you to harness up to 45W of power to recharge your device with incredible Super Fast Charging 2.0 speed. And the USB Type-A port maximizes by 15W, also for a fast pulse, for a total of up to 60W coming from this powerful charger.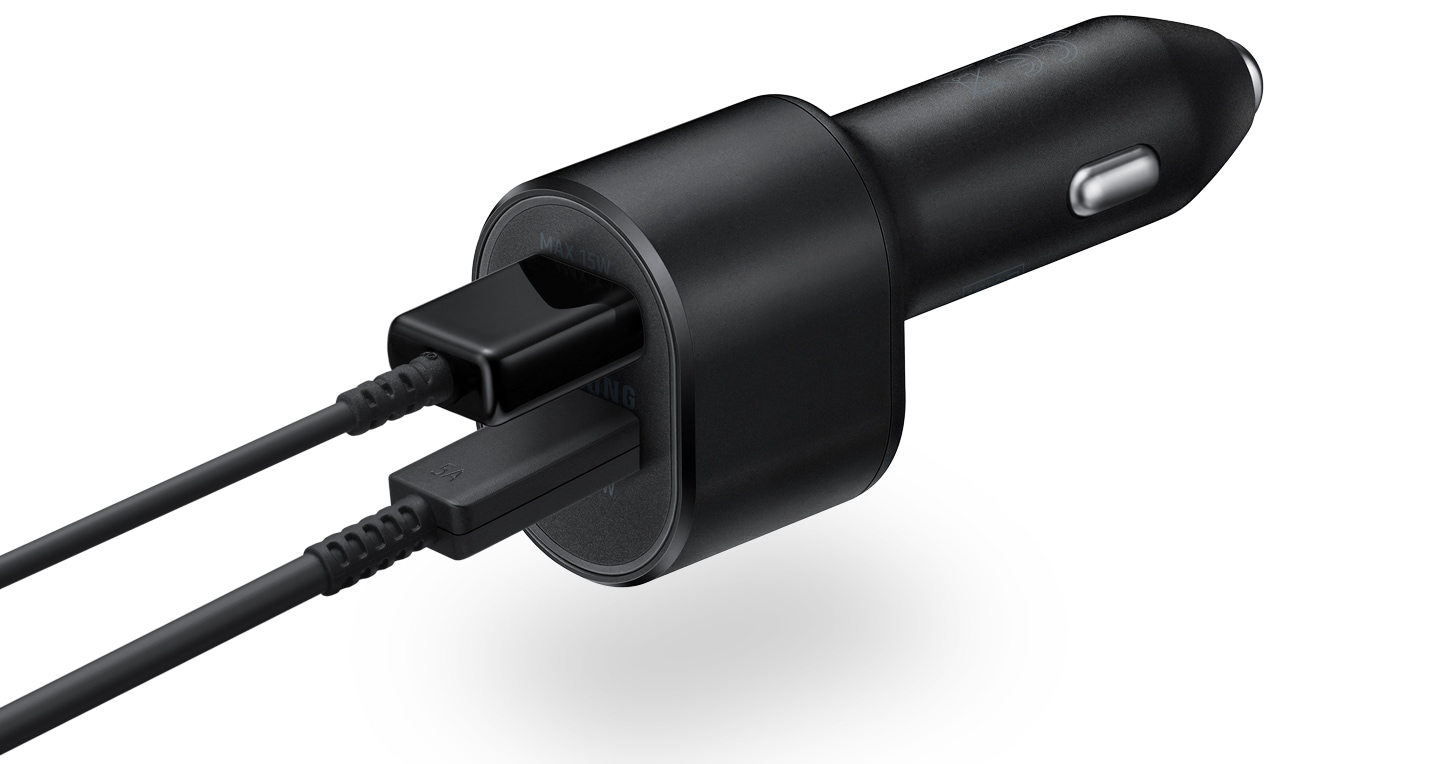 * Actual upload speed may also vary depending on actual usage, upload conditions, and other factors.
Two chargers in one
Charge two devices simultaneously in the dual port with this space-saving car charger. Both you and a friend can experience fast charging while you're on the road, or you can feed your wearables while keeping your phone at 100% charge.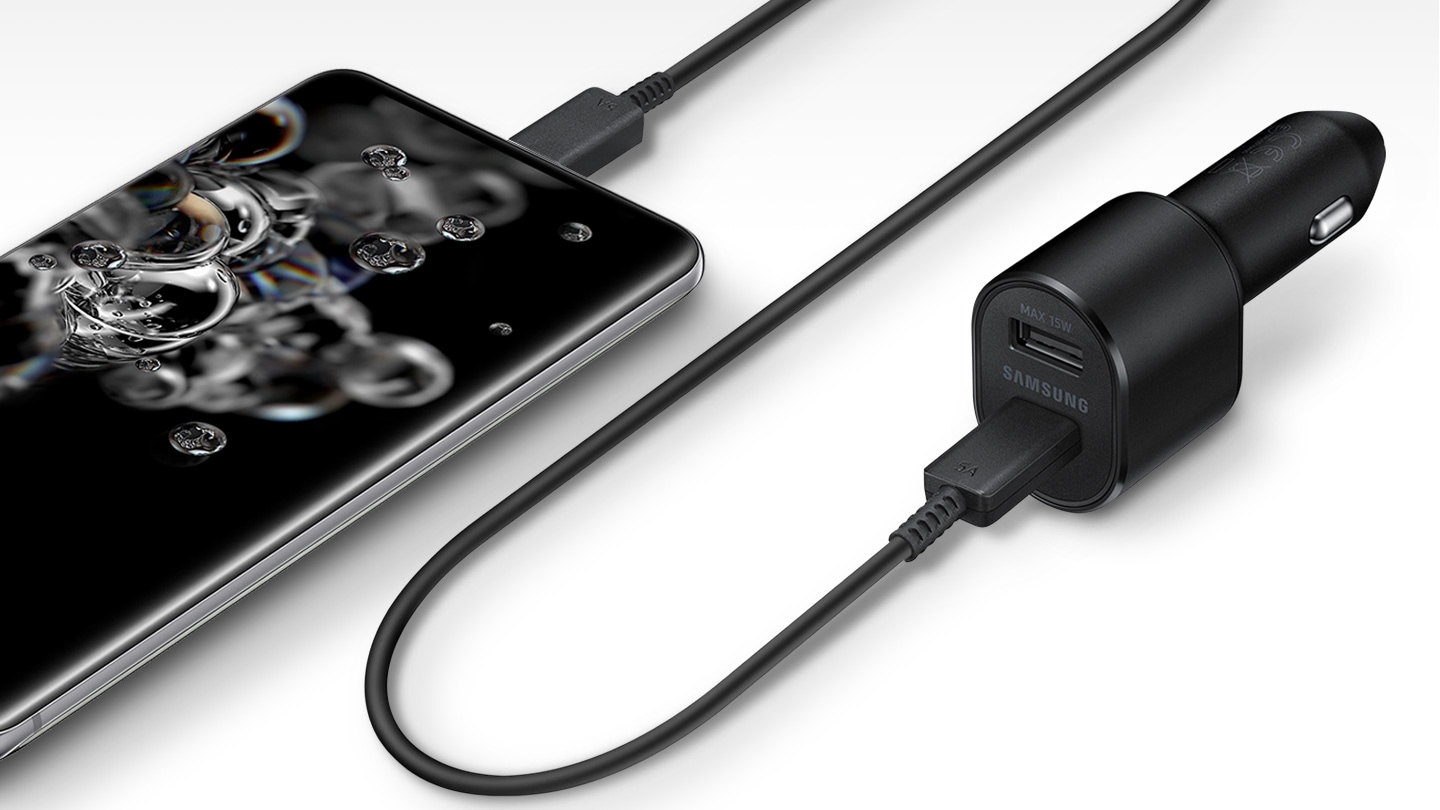 * Only one cable is included in the box. The second cable sold separately.
Share your power with almost anyone
Don't worry about compatibility. This charger supports PD, QC, and AFC charging protocols, so you can charge your phone, a friend's phone, tablets, laptops, wearables, game consoles, and more.
Specifications
General characteristics
Characteristics

Total Max. 60W (Max. 45 W + Max. 15 W)

Interface

USB-C x 1 Port + USB-A x 1 Port

Package contents

Car Charger, 5A DC Cable, Quick Setup Guide
Physical specifications
Cable length

1 meter

Net dimensions (L x W x H)

28.0 x 81.1 x 39.0 mm

Weight (g)

53.5 g
feeding
Input voltage

12-24 V

Output Voltage (Max, Normal Load)

5 V

Output Voltage (Max, Fast Charge)

PDO: 9V, 5V, 20V / PPS: 3.3-11.0V or 3.3-16.0V or 3.3-21.0V

Output Current (Max, Normal Charge)

3 A

Output Current (Max, Fast Charge)

PDO: 3A (9V, 15V), 2.25A (20V) / PPS: 4.05A (3.3-11.0V) or 2.8A (3.3-16.0V) or 2.1A (3.3-21.0V)